Our knowledgeable team is available whenever you need us.We will always be there to extend our hand in solidarity. We are available to serve you 24 hours a day, 7 days a week, 365 days a year.
Special Olympics Haiti Special Olympics is an International organization that changes lives by encouraging and empowering people with intellectual disabilities, promoting acceptance for all , and fostering communities of understanding and respect worldwide . Founded in 1968 by Eunice Kennedy Shriver, the Special Olympics mouvement has grown from a few hundred athletes to nearly 3.5 million athletes in over 170 Countries in all regions in the Wordl, provinding year-round sports training, athletic competition and other related programs.
The first Camp Shriver has been realized in Haiti in the year 2007 on the court of the school union has Petion city. with the visit of Timothy Shriver, the nephew of the foundress Eunice Kennedy Shriver Special Olympics International, OF SUMMER CAMPS OR CAMP Shriver ARE ORGANIZED EACH HOLIDAYS IN SEVERAL DEPARTMENTS OF THE COUNTRY. In 2010, there has been five camps realized in the departments of the country. Here are a few lines of the camps statistics made since 2010-2014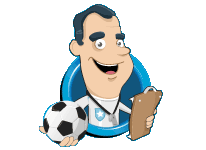 Volunteers are the backbone of the Special Olympics movement. They are coaches, trainers, officials, event organizers, fundraisers and managers. They can also be unified partners -- playing alongside athletes with intellectual disabilities -- or fans cheering in the stands.
Special Olympique-Haiti & Digicel / Special Olympics & Digicel
Happy Father's Day to all the dads ! For those fathers who give their best for their children and think they're a great blessing...
WE ARE HERE TO HELP YOU DRIVE CHANGE
‹TOGETHER WE WILL SHAPE THE FUTURE.We provide secure, safe and loving environments for vulnerable children to help them reach their full potential.
‹CEL: (509) 3454-0281 / (509) 3750-5933
13A, Delmas 67 Rue Camelia Port-au-Prince (Haiti)
​
‹MAIL:
info@specialolympicshaiti.org
staffspecialolympicshaiti@gmail.com
www.specialolympicshaiti.org
---Strengthen our worldwide movement to bring joy, dignity and empowerment to people with intellectual disabilities.